Latest News: Website Construction Going Well
Talk to Taliban, Miliband urges
David Miliband has called for a change of emphasis in strategy in Afghanistan, urging the country's government to talk to moderate members of the Taliban.
Read More..
31 May 2008
Scandinavian Shelter Systems AS (3S) awarded contract on delivery of 32 hydraulic, fully automatic 3in1 Box in Box Expander.
Read More..
15 June 2007
Gothenburg, Sweden – At the 9th International CBW Protection Symposium, Bruker Daltonics announced the launch of its unique CBRN View integration software for defence and homeland security forces.
Read More..
Sign up to our Newsletter, ya fags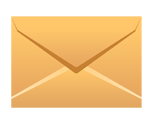 3S: Scandinavian Shelter Systems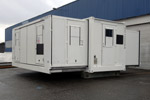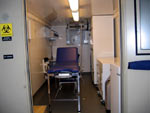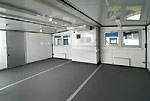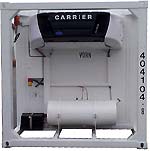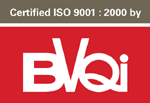 Who are we?
3S has rapidly become a prime manufacturer of turnkey deployable shelter systems to armed forces and peacekeeping missions throughout the world. Our design and development staffs in Norway and Estonia have more than 30 years of experience in the design and development of special containers and shelters for military and industrial applications.
Innovative Shelter Design
3S design and manufacture sticks out as extremely innovative and cost efficient compared to other concepts available. Based upon our experience and customer feedback we have basically three considerations in focus when designing and building new shelter types:
Simplicity
Reliability
Cost Efficiency
We know that the users of our containers and shelters will be facing extreme, diverse conditions in all parts of the world, ranging from sand storms to snow storms as well as Arctic cold to the desert heat.
Additionally, when in those locations we know that spare parts and contractors cannot just fly in to fix problems.
Finally we know that ability to reuse your investment is more and more important. Material acquired should be reusable multiple times and in-service lifetime must be substantial.
Thus, superior engineering based upon above factors as well as low transport volume and reasonable investment and operational costs are all proven key features of 3S containers and shelters.
ISO 20ft Container Expanding Shelters
Our current best selling 3in1 and 2in1 ISO 20ft expanding shelters are in increasing demand world wide due to additional outstanding features as:
Low weight
Ruggedness
Short set up time (less than 15 minutes)
24m² to 36m² (258 ft² to 387ft²) usable flat floor space
Excellent thermal insulation reducing operating cost for ECU
Versatility
The ISO 20ft expanding shelters have been extensively field proven during real time operations and exercises in Afghanistan, Iraq, Africa and Northern Norway.
Available Options
Optional features include integrated power generators, BC-filtration systems, clean air aggregates (for medical use), vestibules, sun shielding, CARC coating, RFI shielding and splinter protection to mention some.
Special Containers and Shelters
Our range of special container and shelter concepts includes diesel electric reefers (refrigerated containers), ablutions, water storage and distribution, accommodation, field kitchens, power supply, sewage treatment, mobile forensic facilities, explosives transport and storage, Mobile Ballistic Shelter (MBS), Water Purification Shelter (WPS) as well as Multifunctional Medical Shelters (MMS) and complete, turn key Mobile Field Hospitals (MFH).
The 3S combination of manufacturing and engineering capabilities in Norway and Estonia offers innovative products of superb design and quality at extremely competitive prices.
Agents and Representatives
3S is represented in Austria, Benelux, Denmark, Canada, Germany, India, Japan, Malaysia, Pakistan, Spain, Sweden, Switzerland, United Arab Emirates, United Kingdom and United States.
Your choice is our responsibility!
Contact Information

Scandinavian Shelter Systems AS (3S)
Bergemoveien 40
4886 Grimstad
Norway
Contact: John-Ivar Christensen
Tel: +47 37 25 65 20
Tel: +47 92 28 10 22
Fax: +47 37 25 65 25
Email: info@3sgroup.no
URL: www.3sgroup.no