Latest News: Website Construction Going Well
Talk to Taliban, Miliband urges
David Miliband has called for a change of emphasis in strategy in Afghanistan, urging the country's government to talk to moderate members of the Taliban.
Read More..
31 May 2008
Scandinavian Shelter Systems AS (3S) awarded contract on delivery of 32 hydraulic, fully automatic 3in1 Box in Box Expander.
Read More..
15 June 2007
Gothenburg, Sweden – At the 9th International CBW Protection Symposium, Bruker Daltonics announced the launch of its unique CBRN View integration software for defence and homeland security forces.
Read More..
Sign up to our Newsletter, ya fags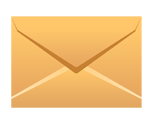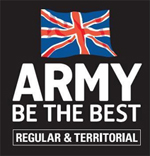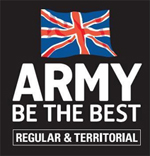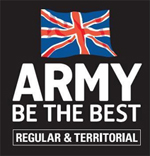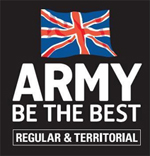 A - Z Listings
- 0-9 - A - B - C - D - E - F - G - H - I - J - K - L - M - N - O - P - Q - R - S - T - U - V - W - X - Y - Z -
Proactive Technical Training Ltd - City and Guilds Electrical Installation Training Courses, Part P, PAT
At PTT we run a 17-day Electrical Installation Training Starter Package, popular with students looking to retrain as an electrician who have no prior knowledge of the industry. The first two weeks are spent doing basic physics and basic electrical installation work on our Installer 1 and Installer 2 courses. In the final two weeks students take both the 2382 and the 2392 City and Guilds courses. The cost of this course is £1,888 + VAT. Successfully completing the Starter Package enables the student to apply for Part P, and carry out domestic installations.
Portsmouth Aviation - CBRN Protection, Weapon Containers, Practice Bombs and Weapon Handling
Portsmouth Aviation (PA) is an established defence equipment supplier with design, development and manufacturing capability. The company can provide a range of products. These include CBRN collective protection systems for navy, vehicle, flexible and rapidly deployable shelters, building and mail handling applications.
Park Air Systems - Nova Air Traffic Control Systems and Doppler VHF Omni-directional Rangefinder
Operational in over 170 countries and provides integrated Communication, Navigation and Surveillance solutions for the world's airspace. The company is uniquely positioned to fulfil complete Air Traffic Control system needs.
Pyroban Ltd
Pyroban are leaders in the supply and installation of explosion protection systems for material handling equipment. With 30 years of experience Pyroban offers high quality products and services to all our customers. Often customers have special needs when it comes to explosion protection and where possible we will help you in finding the right solution for your problem.